We are here to make your holiday even better!
It is always a pleasure to help our clients realize their long desired dream vacations come true!
We have heard comments from visitors who were highly disappointed with the level of service their charter company provided, like problems regarding quality, convenience, cleanliness and maintenance, etc. For this reason, we have made a commitment to establish a company where customer satisfaction is our absolute, number one priority.
Our team


We are a team of enthusiastic young people who have already accumulated years of experience in tourism. It is our pride and determination to provide you with a second to none quality service.
Jakov Okmažić

Skipper and base staff

Ivan Kaštelan

Skipper

Slaven Nižetić

Skipper

Kate Pavišić

Reservations
Making our clients happy is truly our pride and joy. We do everything to ensure that every single guest has the best vacation possible. We continuously find ways to raise the standard of our service to you. We believe that the reason for our success and growth comes from both our commitment to quality service and care, as well as a high level of expertise.
What sets us apart
What sets us apart from the other charter companies is the fact that we care enough to listen to what our clients really want. Second, we do all we can to provide the personalized services that you request, and third, we go the extra mile by providing exclusive booking privileges and "extra" services that you may not even have thought of!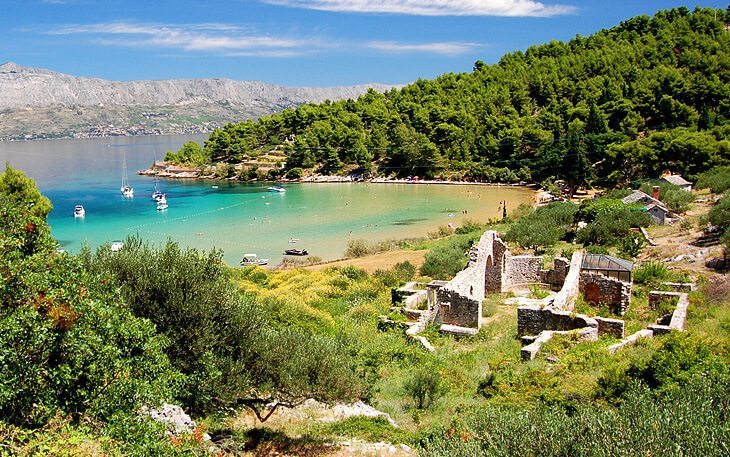 Love Dalmatia!
Above and beyond everything, we have a sincere passion and love for our Dalmatian homeland. We want to share with you our authentic customs which we think will improve the quality of your life as it has improved ours. The natural phenomena of Dalmatia's celebratory spirit of life and health will attest to this. We want you to enjoy your vacation, while taking a little piece of Dalmatia's spirit with you. We want you to recall your holidays with us as a secret paradise and cherished memory long after you return back home! Your satisfaction is our priority, because we don't want to win just customers, but make international friends who will return to us again someday.
Find everything you need for a perfect vacation